Sign Of Alchemy Fantasy Book Series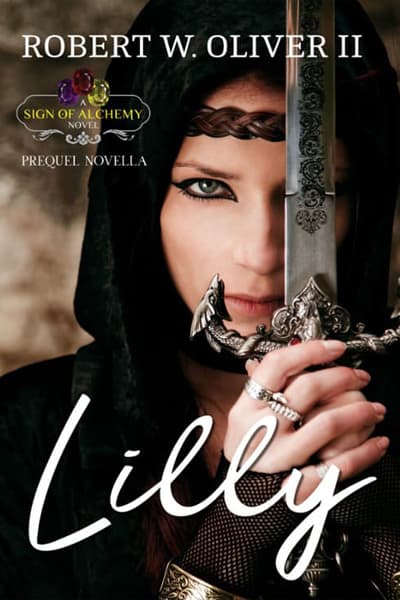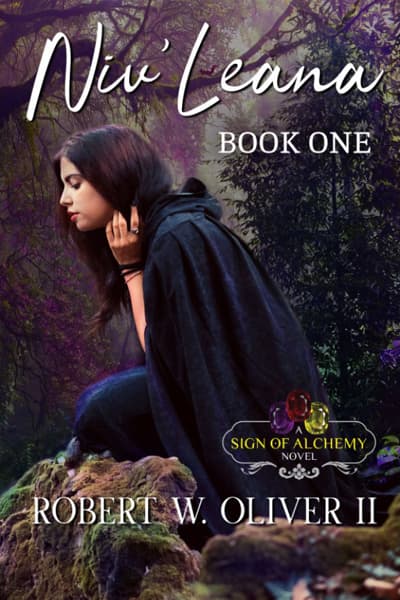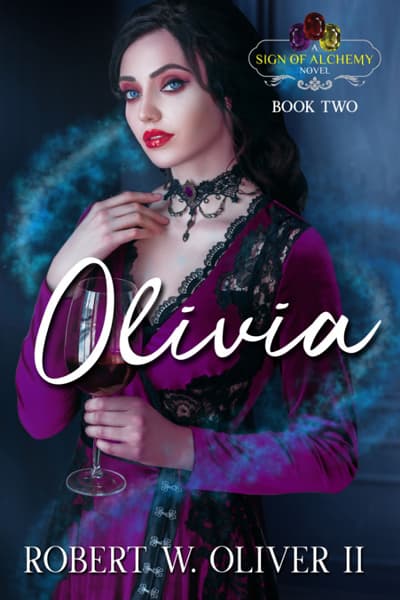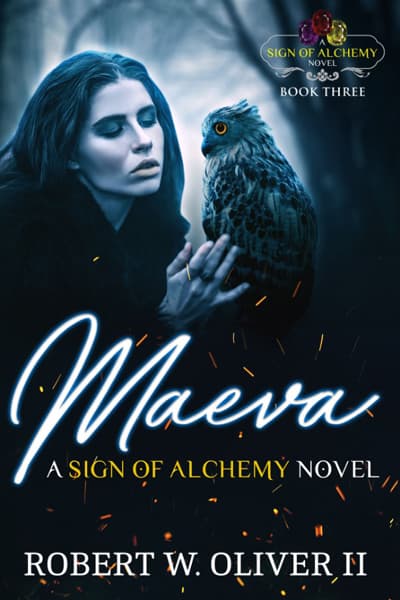 Sign Of Alchemy Fantasy Book Series
Author: Robert W. Oliver II
Category: Fantasy
# Of Books In Series: 4
Published Date: November 26, 2018
An Epic Journey Awaits
Follow the multi-generational tale of magic, adventure, and intrigue across the mystical content of Selandis.
BUY NOW
Sign Of Alchemy Fantasy Book Series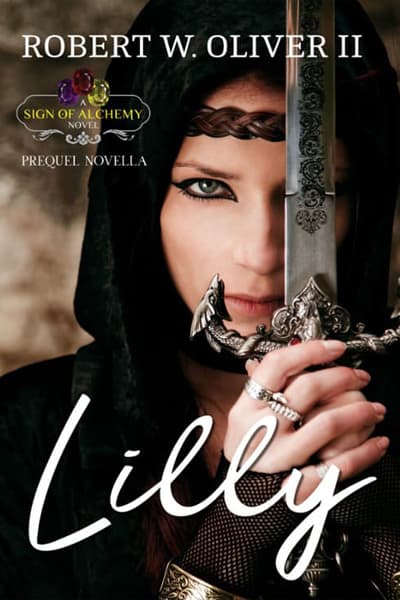 Lilly: A Sign of Alchemy Prequel Novella
A brutal war. A wounded warrior. And a forbidden love.
Widowed Mauria works day and night to provide for her sons as the deadly Proctor Wars rage near her homestead. When she discovers a wounded Proctor hiding near her property, she knows she shouldn't assist. But when she recognizes the beautiful woman from one of her many clairvoyant dreams, she knows she must help.
Lilly is a warrior and would rather die alone in the woods than accept help from someone on the side of those who seek to destroy her people. But Mauria is different. Lilly soon realizes there's more than a passing connection between them—if Mauria can work through her confusion over being attracted to a woman.
As the battle continues, they risk everything to be together. Will their love be enough to carry them through an uncertain future, especially when the painful consequences of their wartime choices threaten everyone they love?
A prequel novella to the Sign of Alchemy fantasy romance series.
BUY NOW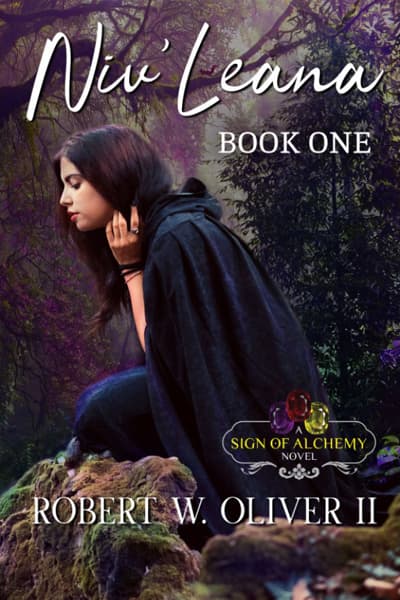 Niv'leana: The Sign of Alchemy Book 1
With the help of a mysterious visitor, NIv'leana explores her fate—to become the world's most powerful sorceress.
Niv'leana has spent her whole life under the beautiful canopy of The Jeweled Woods. Now, as a restless young woman, she longs for adventure, knowing there's more to life than her closed group of family and friends. When a mysterious older woman visits, Niv's previously undetected magical gifts surface.
After these powers save her brother from certain death, Niv knows she must travel to Selendis and explore her destiny, despite it taking her far from the safety of home. Shareis, a member of the mysterious feminine Proctor race, has one mission: Capture Niv'leana for Vorea, the evil sorceress bent on dominating the continent.
But fate has other plans when Niv and Shareis find themselves in a common battle with the help of a band of warriors they've collected along the way. In the midst of their budding attraction, Niv and Shareis fight to stop the malicious reign of Vorea, and carve out a life together with their unexpected love and growing relationships with old and new allies.
BUY NOW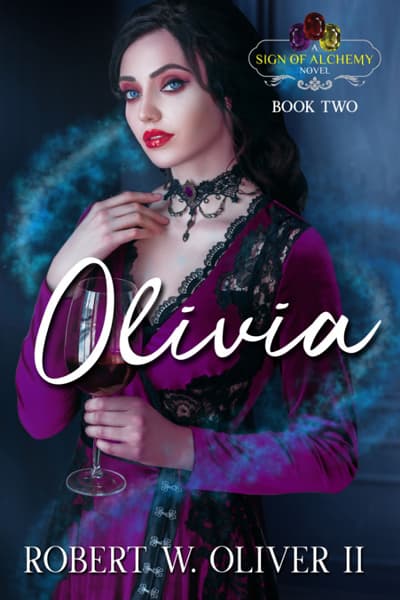 Olivia: The Sign of Alchemy Book 2
An extraordinary artist, a deadly illness, and a secret past. Will they solve the mystery in time?
Following the horrific Battle of Lahara and the unexpected arrival of Niv'leana's half-brother Kytis, Olivia falls ill with an unexplained disorder—a lack of passion and desire that can prove fatal to a Skilla. As Niv and her partner, Shareis, restore Selandis to its prior glory, Olivia gets sicker each day.
Kytis takes a keen interest in Niv's affairs—and in her best friend, Frasie. Everyone knows the gifted artist is not what he seems, but how do they uncover his real intentions? Shareis leads the investigation into Kytis's mysterious appearance. The trail ends at her own birthplace where she discovers his true evil nature and some secrets about her own heritage.
Frasie keeps a constant vigil for Olivia, desperate to save her dying friend. But can the group disrupt Kytis's plans once they understand how and why he's wreaking havoc in their lives? And can any of it help Olivia in time to save her?
BUY NOW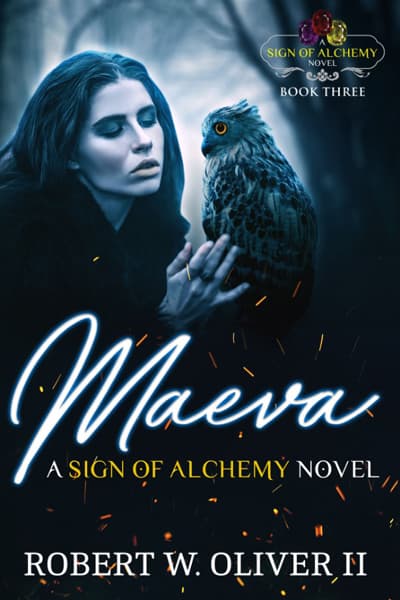 Maeva: The Sign of Alchemy Book 3
When you're tired of running from the sins of your past, what will it cost to make it right?
While sequestered in the Druid's Grove, Maeva has a startling vision of destruction. She heads to the Jeweled Woods, concerned for her family's safety. Along the way, she meets Aja, a mysterious healer, who experienced the same horrific vision and bears a striking resemblance to someone from her past.
As Niv'leana and Shareis get married in the Jeweled Woods, a friend brings news of a powerful enemy with a seething hatred of magic who has designs on their continent's resources and will stop at nothing to dominate the land.
Morgan, a former member of the Ael'Shanar, is hell-bent on reclaiming her past. She leads a murderous crusade through the Selandis continent. For her, no price is too high to restore what she lost.
As Niv and her companions race to save the Jeweled Woods, the depth of Maeva's crimes come full circle. Can she make amends? Or will she pay the ultimate price for her mistakes?
BUY NOW